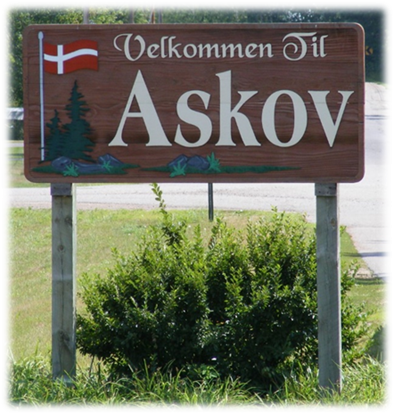 Memorial Drive Bible Fellowship is located just north of the city of Askov, Minnesota, in northern Pine County. Askov is located just 8 miles east of I-35 approximately midway between Duluth and St. Paul. Askov is a small town of about 400 residents and has a rich Danish history which is still evident today. Although our church address is officially Askov, MDBF draws families from a wide area including the towns of Sandstone, Hinckley, Finlayson, Bruno, Willow River, Sturgeon Lake, and Moose Lake, among other small villages and townships.
People move to this area because it provides small town/ country living and an abundance of natural beauty.
Local Schools
Askov is located in the East Central independent school district. East Central is a K-12 public school located just east of the I-35 freeway exit 195, halfway between Askov and Sandstone. The school is the result of a merger of the former Sandstone and Askov schools. Current enrollment is 415 students. The current school was built in 2004. It is modern facility with a pool, three-court gym, walking track, and theater. East Central School District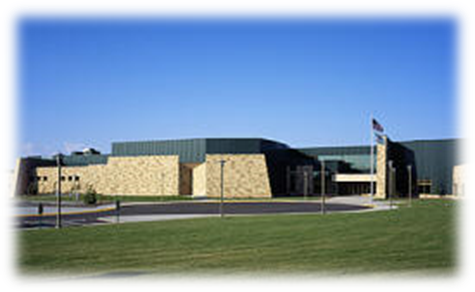 To the south, the Hinckley-Finlayson school district operates a K-12 school in Hinckley with an approximate enrollment of 900 students. This district has an additional elementary school, Finlayson Elementary, with an enrollment of about 60 students. Hinckley-Finlayson District
Harvest Christian School is a private school in Sandstone for those seeking a Christian education for students from Pre-K through grade 12. This school has a student body of 60. Harvest Christian School
Outdoor Recreation
Askov has many opportunities for outdoor adventure and recreation. Just west of Askov is 6,000+ acre Banning State Park. This beautiful park located along the Kettle River is known for great hiking, cross-country skiing, fishing, white-water rafting, and waterfalls. Sandstone's city park, Robinson Park, is known for its 100-feet high climbing cliffs and is listed on the National Registrar of Historic Places. East of Hinckley is St. Croix State Park. This large park along the St. Croix River also offers many different recreational opportunities. Nemadji State Forest (92,000 acres) offers OHV (off-highway vehicle) trails, dispersed camping, and hunting and fishing access. Northern Pine County also features many lakes, rivers, and public lands for hunting, fishing, boating, and swimming.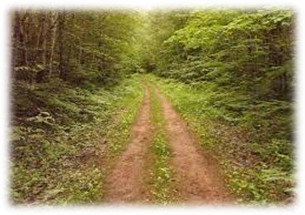 There are hundreds of miles of snowmobile trails throughout the area. The Willard Munger, Gandy Dancer, and many other trails are maintained by local snowmobile clubs. In the summer, some of these trails are open to bikes and others to off-road vehicles.
Local Employment
The major employers in northern Pine County are the state and federal governments. There is a federal correctional institution in Sandstone, MN and a larger state prison in Moose Lake, MN (25 miles away) along with a Pine County government center in Sandstone. The medical field employs many people in the area with the new Essentia Hospital and two nursing homes in Sandstone and Essentia Hospital in Moose Lake. People in the area also commute to the Twin Cities or Duluth for jobs, and telecommuting is becoming more common.
Shopping and Entertainment
As a rural area, northern Pine County does not offer many retail opportunities. However, there are several friendly, family-run grocery stores and a popular quilt shop. Most people travel to Duluth, St. Cloud, or the Twin Cities for larger shopping trips.
Other fun things to do include the museum and Historical society, library, bowling alley, rafting, golf courses, movie theatre, fitness center.
Church History
Memorial Drive Bible Fellowship began meeting on June 5, 1983, at the home of Willis and Ruth Gray in rural Bruno, MN. The church started out with eight families and a total of twenty-five people. A year later, the church moved into a former grocery store building in Bruno, MN. After briefly co-pastoring, Pastor Gordon Nelson took over full pastoral duties in 1986.

In 1989, the church received a gift of land from church members, Marvin and Gladys Johnson, on Highway 23/Memorial Drive near Askov, MN. We built a new building and moved in the spring of 1990. The name of our church changed at that time from Bruno Bible Fellowship to Memorial Drive Bible Fellowship. In 1999, MDBF expanded the church building adding a fellowship hall/gym, new kitchen, and additional Sunday school rooms.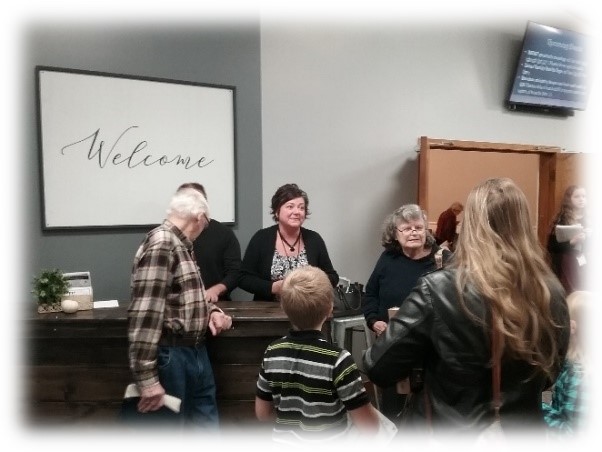 After 20+ years of service at MDBF, Pastor Gordon retired in the spring of 2004. Our church was blessed when his son, Pastor Gary Nelson, took the role of interim pastor. In February 2005, Pastor Gary was hired as our full-time pastor. After serving 15+ years, Pastor Gary retired in August 2020. Our church has been blessed by the stability and solid Biblical teaching that these two dedicated men provided for so many years.
Like every church, MDBF has a flavor all its own. We enjoy spending time together including regular all-church fellowship meals. We help each other with practical needs. We share prayer requests with each other and pray for one another. We represent a mix of worship styles and church backgrounds (which is a strength and an opportunity to practice patience depending on the day!). We love to laugh. We are mission minded. We have a decades-old legacy of foster care and adoption. We have several small groups meeting. We are generous. We take the Bible seriously. We are imperfect. We are forgiven.