FEED MY SHEEP Food Ministry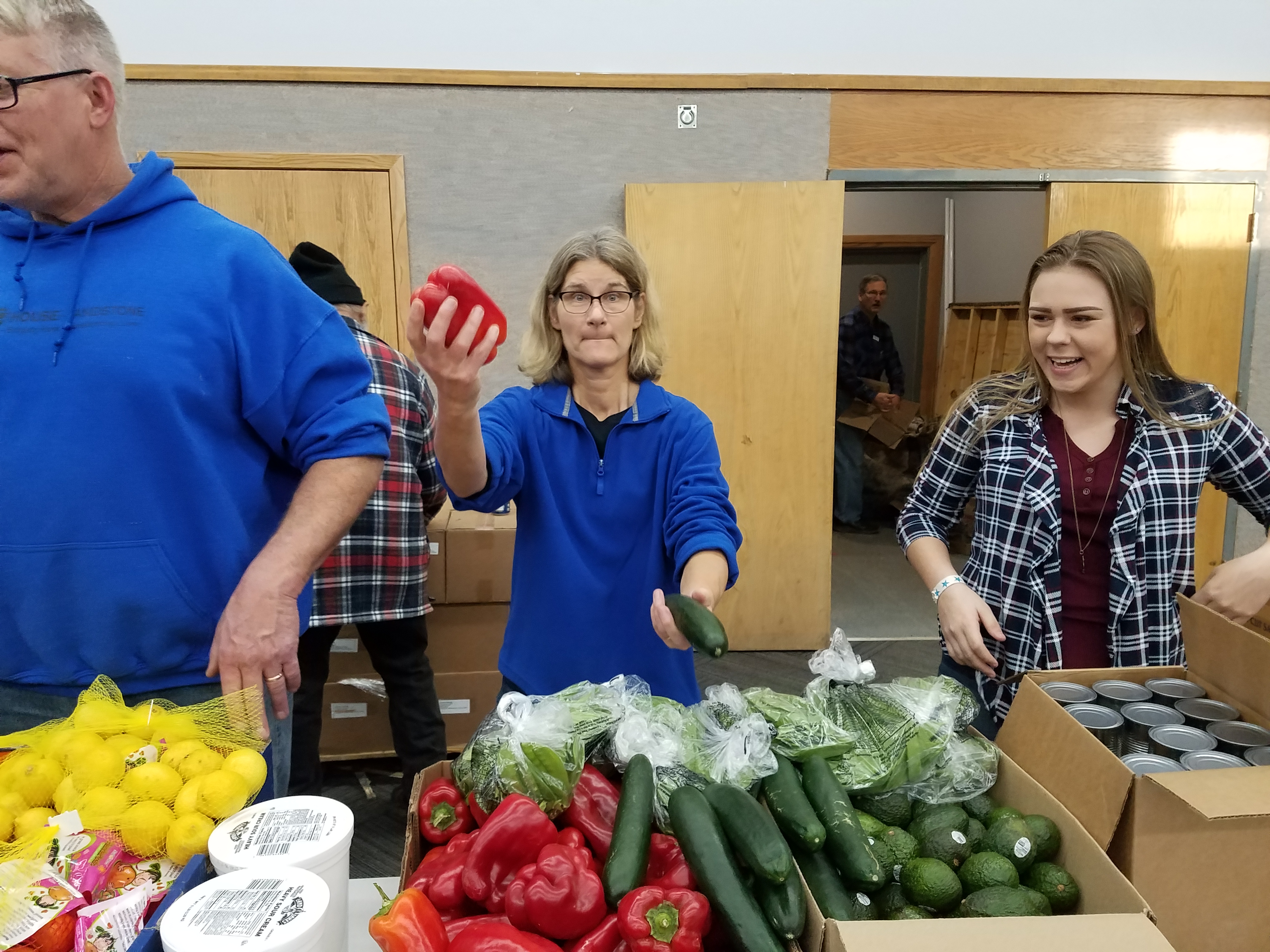 Feed My Sheep takes place every first Saturday of every month. Holidays included.
A truck comes from Minneapolis loaded with fruits and vegetables (packaged salads and lettuce are often in abundance), breads and often some dairy items. Every month is different but these items are on the truck pretty much every month.
We open our doors around 6:30 a.m. and the truck arrives shortly after. You are advised to get here as soon as you can between 6:30 and 8:30 to sign in. We serve on a first come, first served basis.
Coffee and donuts are available while you wait.
If you have any questions please call 320-838-3733 or email mdbfsec@gmail.com. We hope to see you there!!
One share of food costs $20 and will fill up 2 or 3 laundry baskets which is what many people bring . You may purchase as many shares as you wish. Be aware though that much of what you get will have to be frozen, cooked, eaten or given away (you are not permitted to sell it) as soon as possible because it will be at or near it's expiration date. We do have people with carts to help you out to your car.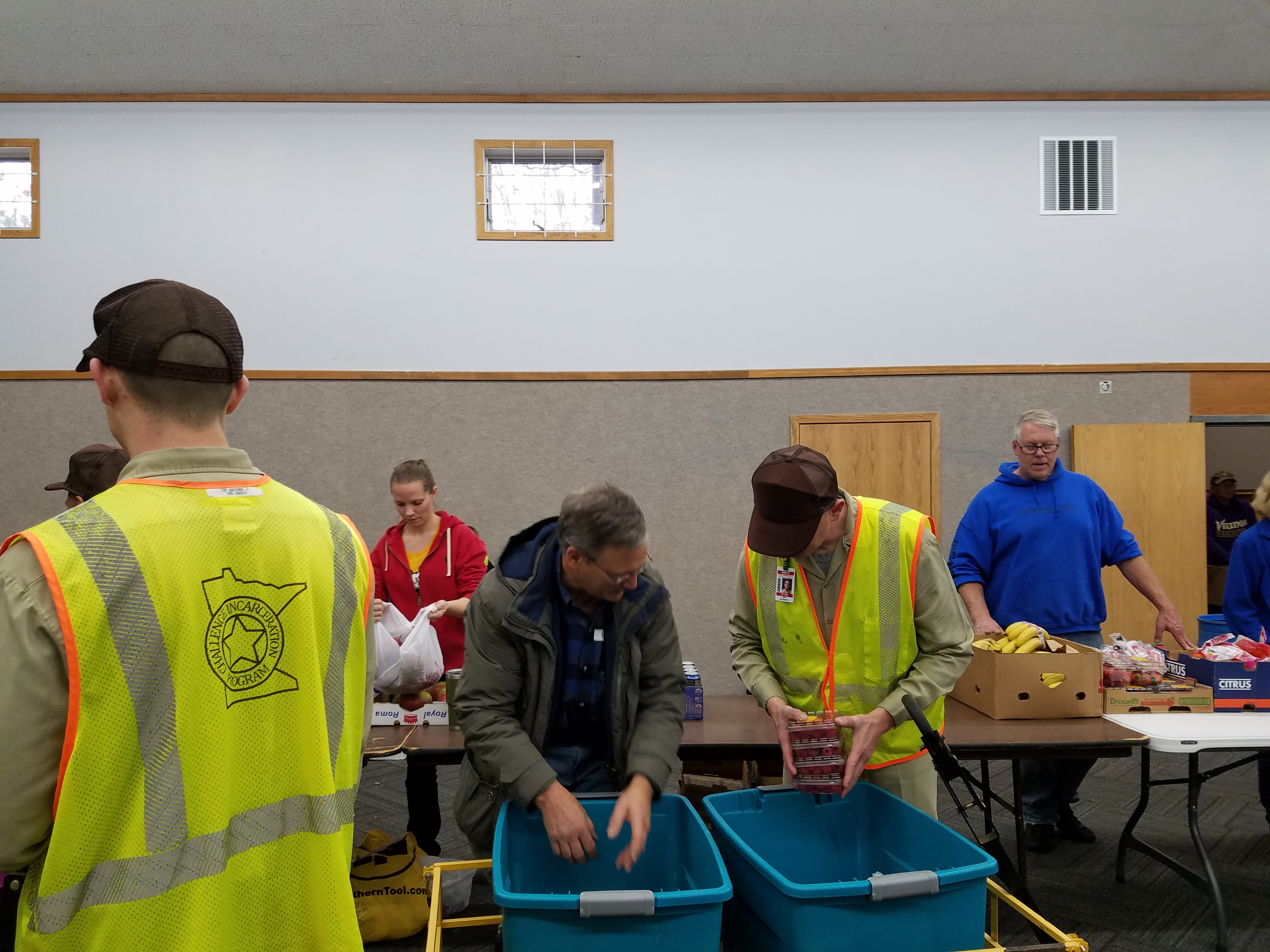 There is an option to buy a second helping for an extra $5. Once everyone has gone through one time, the food that is left from the first go around is divided up according to how many have purchased a second helping. For second helpings, the order of distribution goes in the opposite order as the first time through. The last will be first.